peace and unconditional revolutionary love
you were international before man announce his patriarchal ignorance.
i celebrate you 365 working towards a 180 building within 360's. happy revolutionary matriarchy month, every day is a valentine to the matriarchal divine design.
we are currently booking a few more US dates on the Roots Rhythm Revolution Tour before the EU stretch late April 2015. to book a workshop, performance, dj at your school, club, community center, house party contact booking@xspiritmental.com.
song i released last month i ain't talking with you (know your rights cop watch)
get the lyrics and soundclip here; share with the youth.
March 11th 2015 spiritchild with Shout House Orchestra at Dimenna Center 730pm
March 14th 2015 djsss special invite only soul selector appearance 10pm
March 14th 2015 spiritchild with Ben Barson at BRIC studios 6pm
March 15th 2015 a new black arts movement presents: commUniversity 3pm
March 15th 2015 spiritchild @ Bowery Poetry Club 1pm
March 17th 2015 djsss (spiritchild) at BREW 9pm FREE last monthly night till summer inshallah. please do come out and support to let them know you want us back. dance, chill, drink, feel, organize, build...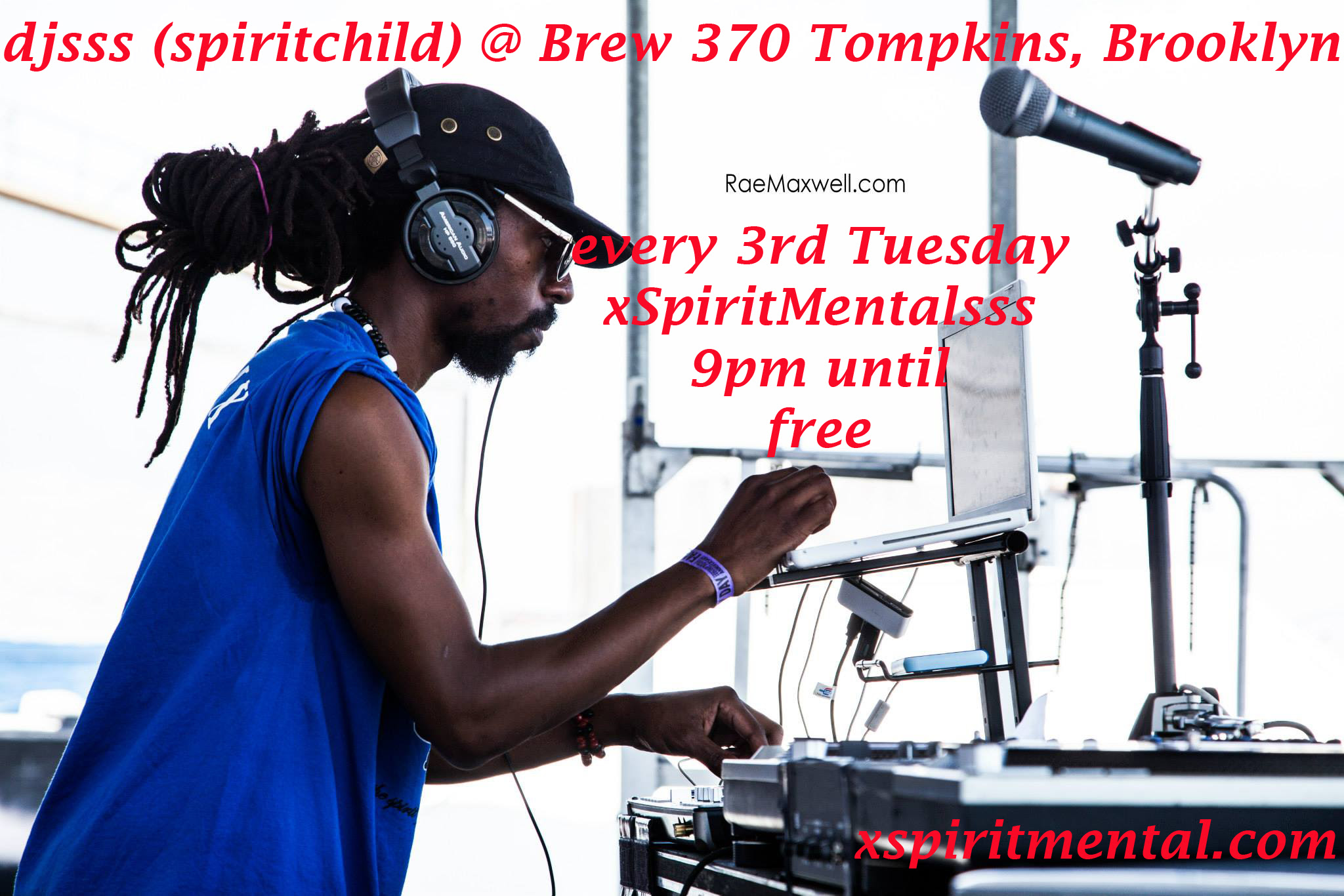 March 19th 2015 Urban Art Beat Youth Open Mic @ Dixon Place Theater 330pm
March 19th 2015 Justice For Kenny Lazon benefit @ The Silent Barn 630pm
March 21st 2015 Universal Zulu Nation Respect to the Queenz Vol 3 1pm
https://www.youtube.com/watch?v=OKkZPxORw-w (Tour Press Video)
stay light, stay creative
xspiritmental family